LIFE AT CURRIMJEE
To be a great place to work, we need great people to work with us.

We believe in the uniqueness of our team members. They drive the performance of our businesses, the customer experience and the work culture. This is why as a group, we create opportunities for them to grow within a collaborative, diverse, inclusive and safe environment.

At the Currimjee Group, we believe in employee empowerment and engagement. We expect you to bring your curious mind, your unique perspective and your best self to work. Whether you join us for a year or for a lifetime, we invest in you and help you fulfil your personal and professional goals through training, workshops, leadership programmes and more.

From the moment you join, you become part of a diverse team with different experiences, backgrounds and skills. We are respectful, honest and agile team players who believe in celebrating success and failure together. We work hard, but we have fun doing it. This is what keeps us engaged and makes the Currimjee Group a great place to work.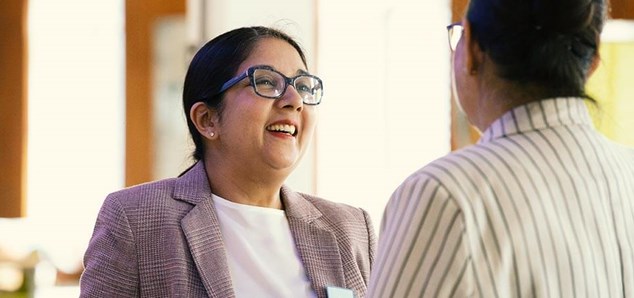 LEARNING AND DEVELOPMENT
E-Skills and our approach to L&D

Our Learning and Development strategy is aimed at having a talented, engaged and agile workforce, able to deliver on business requirements and exigencies. We create learning opportunities for our team members through tailored training and development opportunities. e-Skills Ltd which is, our internal training institution, provides training contents to CJ employees by partnering with experienced trainers. Trainings offered by e-Skills responds to specific business challenges across the Group and is targeted to standardise performance and behaviour standards. Some of the training delivered by e-Skills that has largely impacted on performance was centered on leadership competencies, aligning behaviours to our Values and building a customer-centric workforce.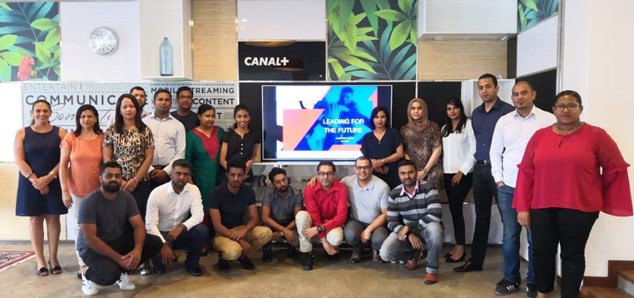 EMPLOYEE WELLBEING
Employee Wellbeing Program and Safety and Health

Promoting employee health and wellbeing is an essential component in retaining and engaging our employees, the more so with the impact of the Covid-19 pandemic. A number of initiatives have been implemented under the Employee Wellbeing Programme - a focus on mental wellness through awareness campaigns, one-to-one counselling sessions by a trained therapist, Yoga classes for stress management and flexible working arrangements to promote work-life balance.

Safety and health considerations are an integral part of our decision-making process to ensure a healthy and sound working environment for our people. Our Health and Safety policy sets out the best-practices and ensures alignment with local regulations. Continuous training and awareness programs on health-related matters are also conducted.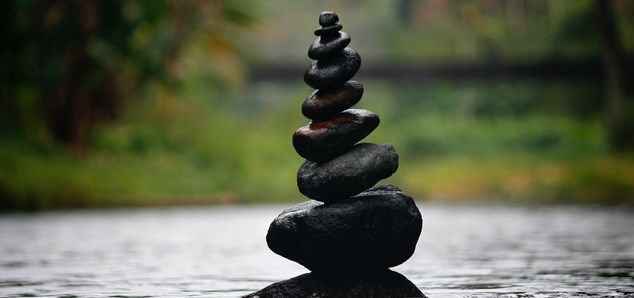 EMPLOYEE ENGAGEMENT
The Currimjee Group has been running annual employee engagement surveys since a few years with an aim to measure employee engagement level in the workplace. With the support and collaboration of the business leadership, the Group continuously and consistently works towards improving the employee experience, through well-defined employee engagement action plans.

Employees have the opportunity to share their experience at work and provide feedback on dimensions relative to the workplace including Collaboration, Respect and Recognition, Development Opportunities, amongst other dimensions.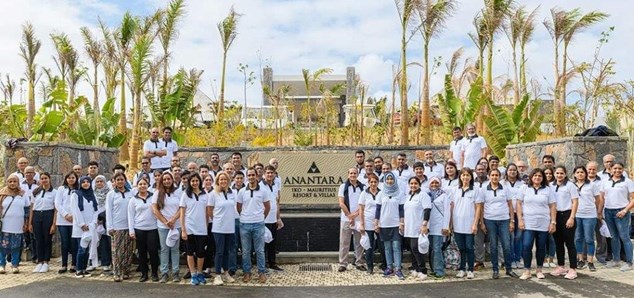 +2000
EMPLOYEES Across the Group
Rs 7.07Bn
GROUP TURNOVER In 2021
#18
TOP 100 RANKING Of Mauritian companies
22
COMPANIES Across 7 clusters
LEAVE YOUR CV ON OUR SITE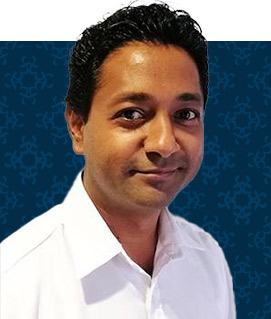 Currimjee is a great place to work. The company has strong values and employees at all levels are respected and valued for their contributions.  There is a right balance between challenge and support to perform and the work environment is conducive to continually learn and grow.

Asset Manager
Currimjee Real Estate Ltd
Krishen Veerapen Chetty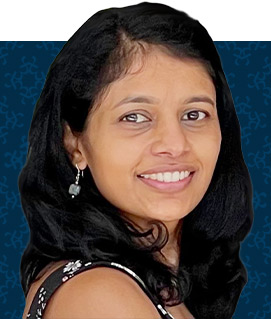 Founded on strong values, the Currimjee Group covers a vast array of business lines including FMCG, Telecommunications, Real Estate amongst several others. It is a dynamic and innovative group that provides an ideal work environment to those on the look-out for exciting and challenging careers.

Communications Manager
MC Vision Ltd
Nundita Nundlall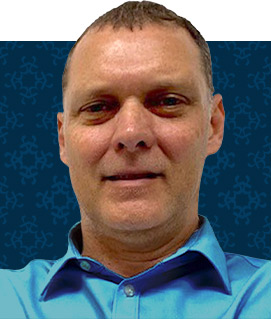 I have been working for the Currimjee group for 2½ years now and I must say that it is an enriching place to work. Every employee, irrespective of his position, is given the opportunity to grow and build a career within the organization.
We are dedicated to excellence and thrive in achieving our goals.
Senior Manager - Head of Projects
Batimex Limited
Thierry Duchenne
EXPLORE OPPORTUNITIES
Filter by: